Your partner for industrial automation and IoT solutions
Tailor made IoT solution, integrated with Office 365.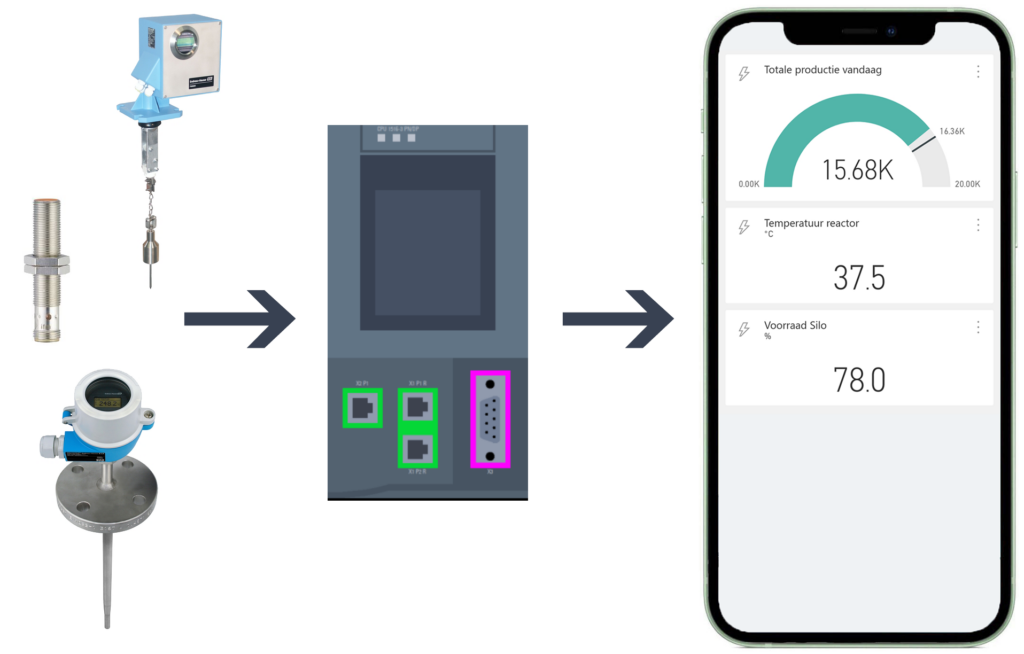 Interested? Feel free to contact us!
Sending real time and historical data from your Siemens PLC to Office 365.
Our IoT solution makes it possible to send real time production data from your Siemens PLC(s) to Office 365. For example, this would allow you to monitor the temperature of your reactor, the amount of resources in stock, or the amount of production on the current day. Furthermore, data will be sent to a cloud database, which enables you to make historical analyses about your production process.
We provide the required PLC-programming as well as an industrial router that can be used to ultimately visualize the data on your smartphone.
All important data about your production process visualized on your smartphone.
Integrated with Office 365
Our IoT solution is integrated with Microsoft Office 365. This makes it very easy to regulate access to historical and real time data, using (existing) Microsoft-accounts within your organization. You can decide who sees what information, and who is allowed to make new visualizations or edit existing ones.
Information on your smartphone
The visualizations for both real time and historical data are not only accessible with the web-interface on your PC, but also with an app on your smartphone. This allows you to see important information about your production process with a simple click, wherever you are.